Spring Awakening was a musical performed at the Stirling Community Theatre in 2017.
The plot follows a group of young people who have been denied an education on taboo life skills. Unsurprisingly, they learn the hard way about life, love, and everything they were never taught. The show began with a black stage, void of any detail or creativity. Throughout the course of the performance, parts of the wings were exposed as characters ripped away at their coverings. All the while a video backdrop grew in complexity and detail, as an invisible hand absent-mindedly doodled "live" on screen. 
Conceptually the art served as a visual representation of how each character is forced to come of age in their own way. From the stark empty canvas of the black stage, to a loud finish full of colour and detail. 
The end result really had to be seen to completely appreciate. However, I hope these photos will give anyone who missed it, an inkling of the incredible work that the cast and crew did to bring these abstract concepts to life.
AWARDS
Nominated in the TASA Technical category for "Scenic Art & Animation". 
Winner of the 2017/2018 ATG Curtain Call Award for "Best Technical - Set Design (Amateur)".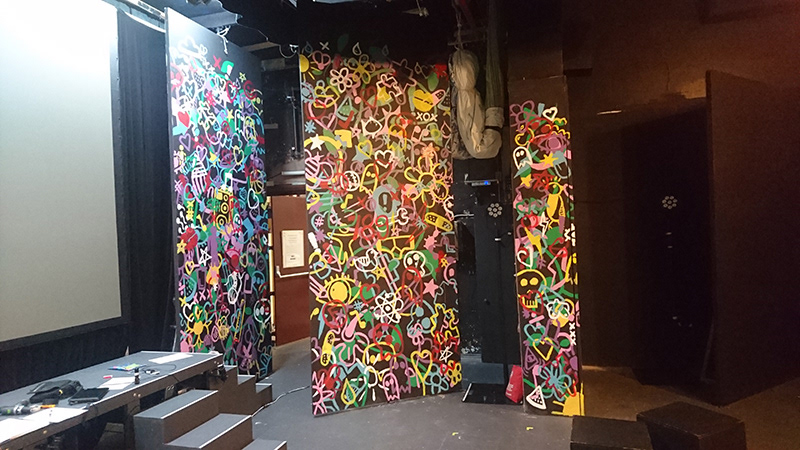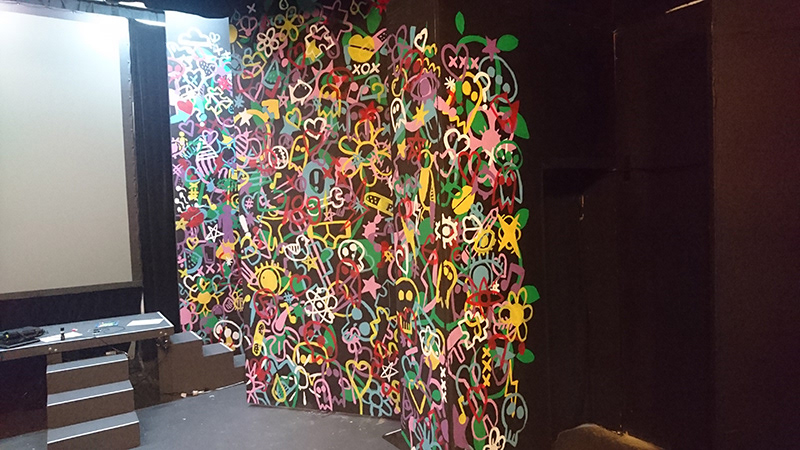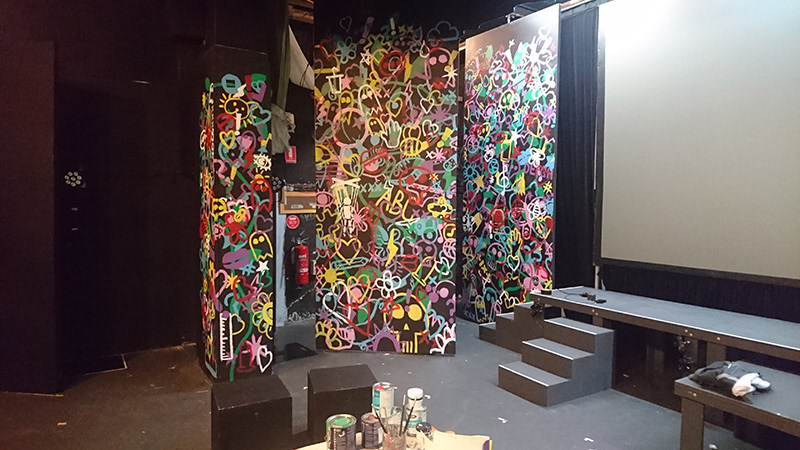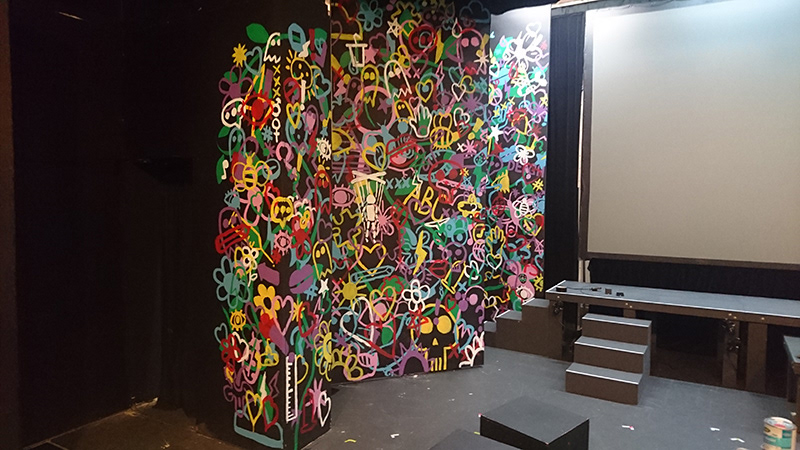 Performance Photos
Photo Credit: Mark Anolak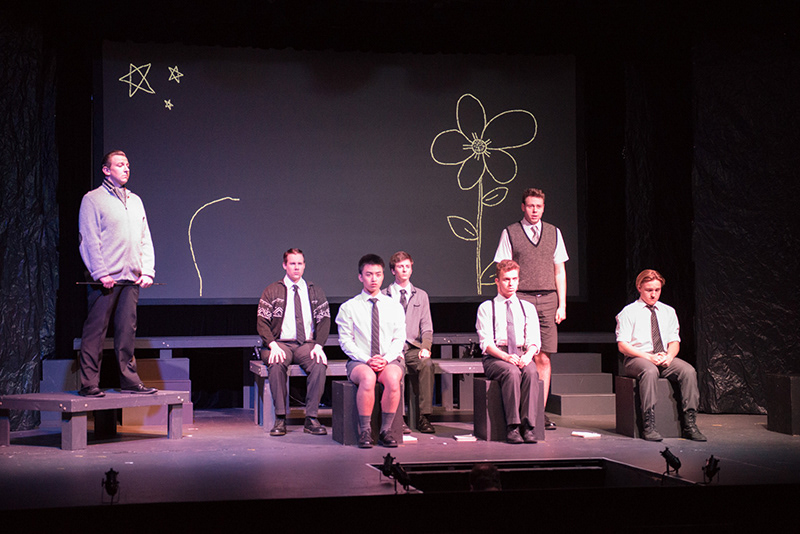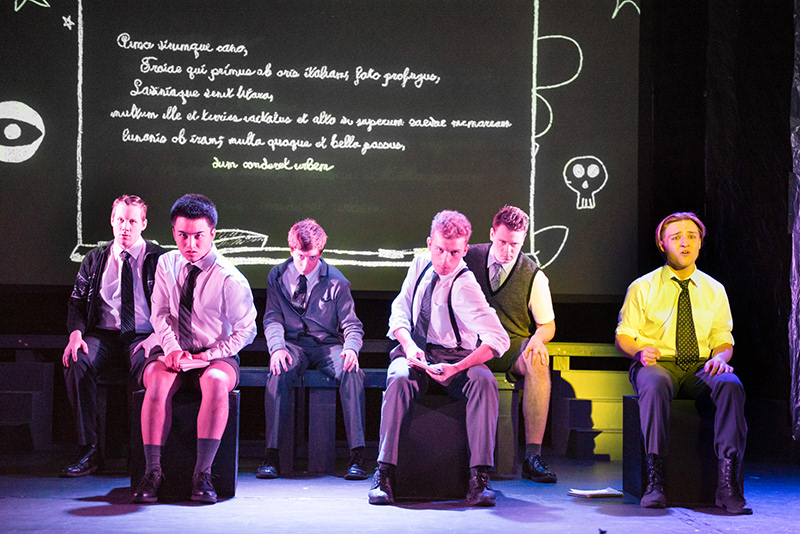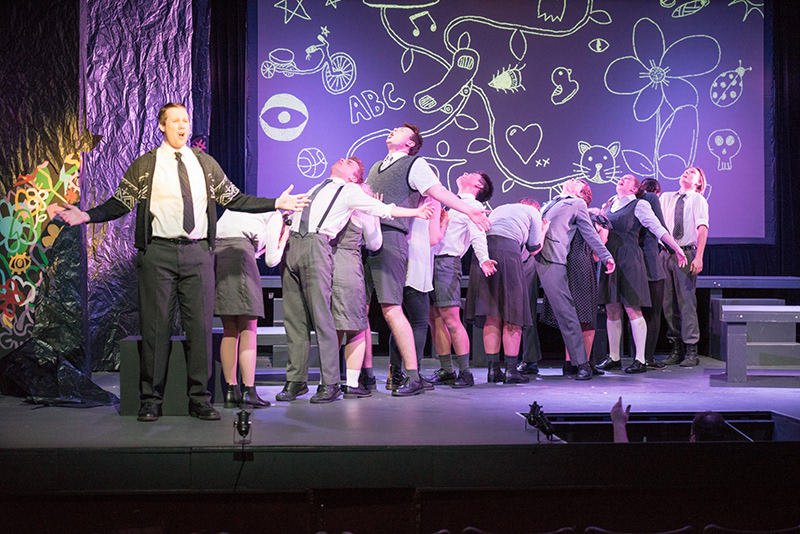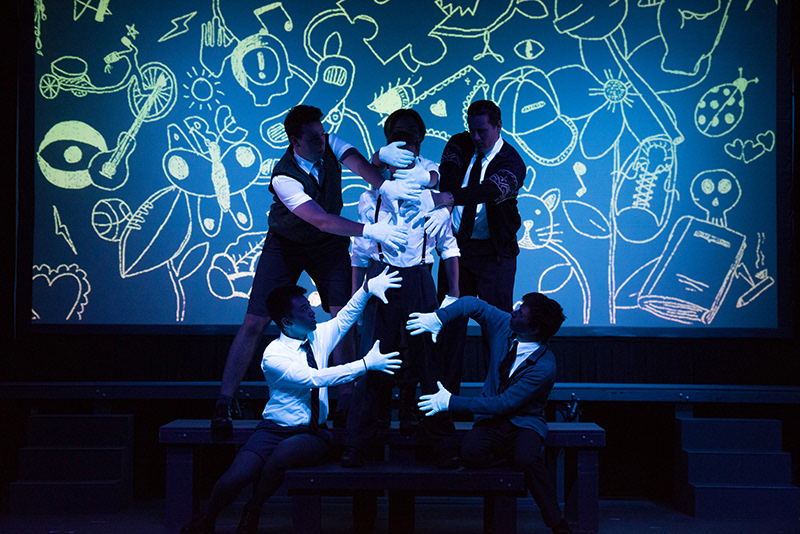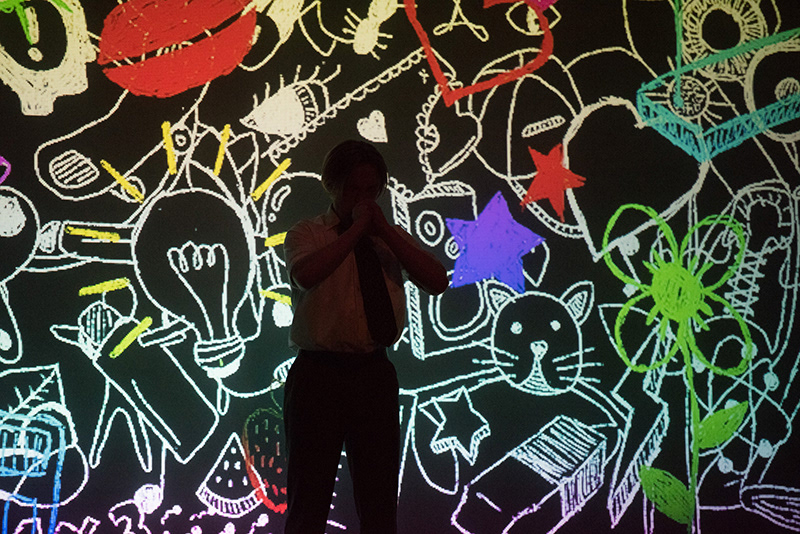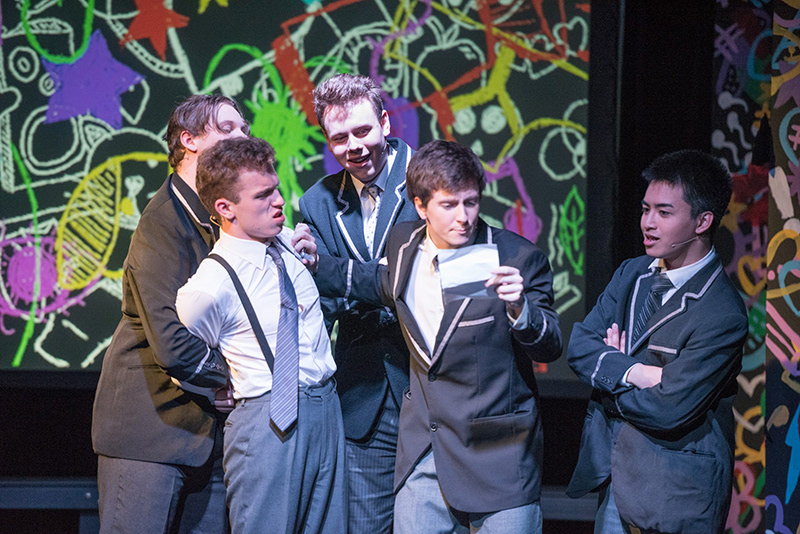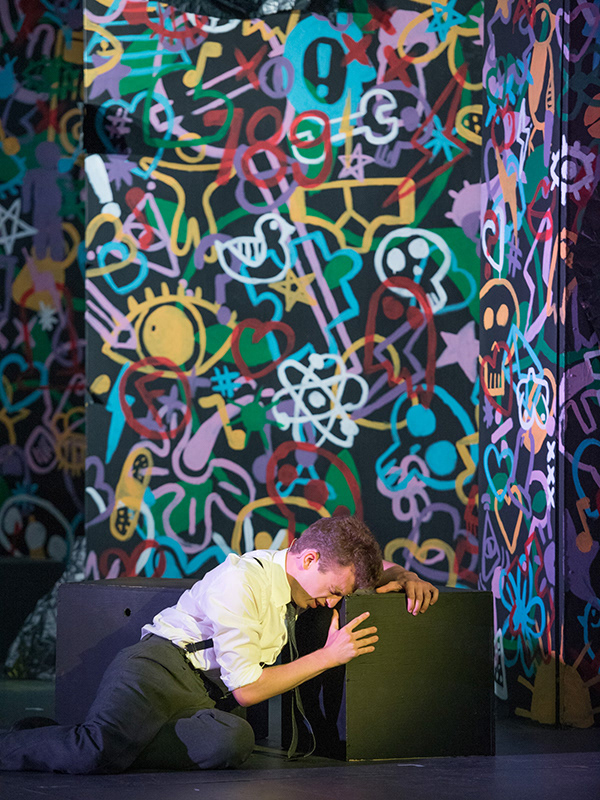 COLOUR Progress Photos

Photo Credit: Jane Horton